Please choose the following galleries on Touch.

You can right click and feel free to save for your own use. But remember do not hot link my images since this site does not have enough bandwidth.
Image (Tatsuya) | Image (Minami) | Image (Minami & Tatsuya) | Image (Minami, Tatsuya & Kazuya) | Image (Others) | Wallpaper
Wallpaper

I think there are only a few wallpapers for touch on the net. So, I have decided to do some on my own. The following are my designs. Hope you would like my design! :)
If you want to place my designed wallpapers in your website, please state these are my creations and put a link to here. Thanks a lot!
(Click to enlarge)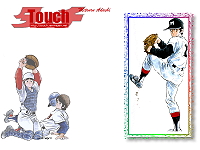 Resolution: 800 x 600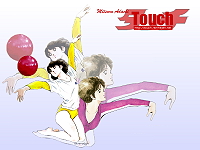 Resolution: 800 x 600